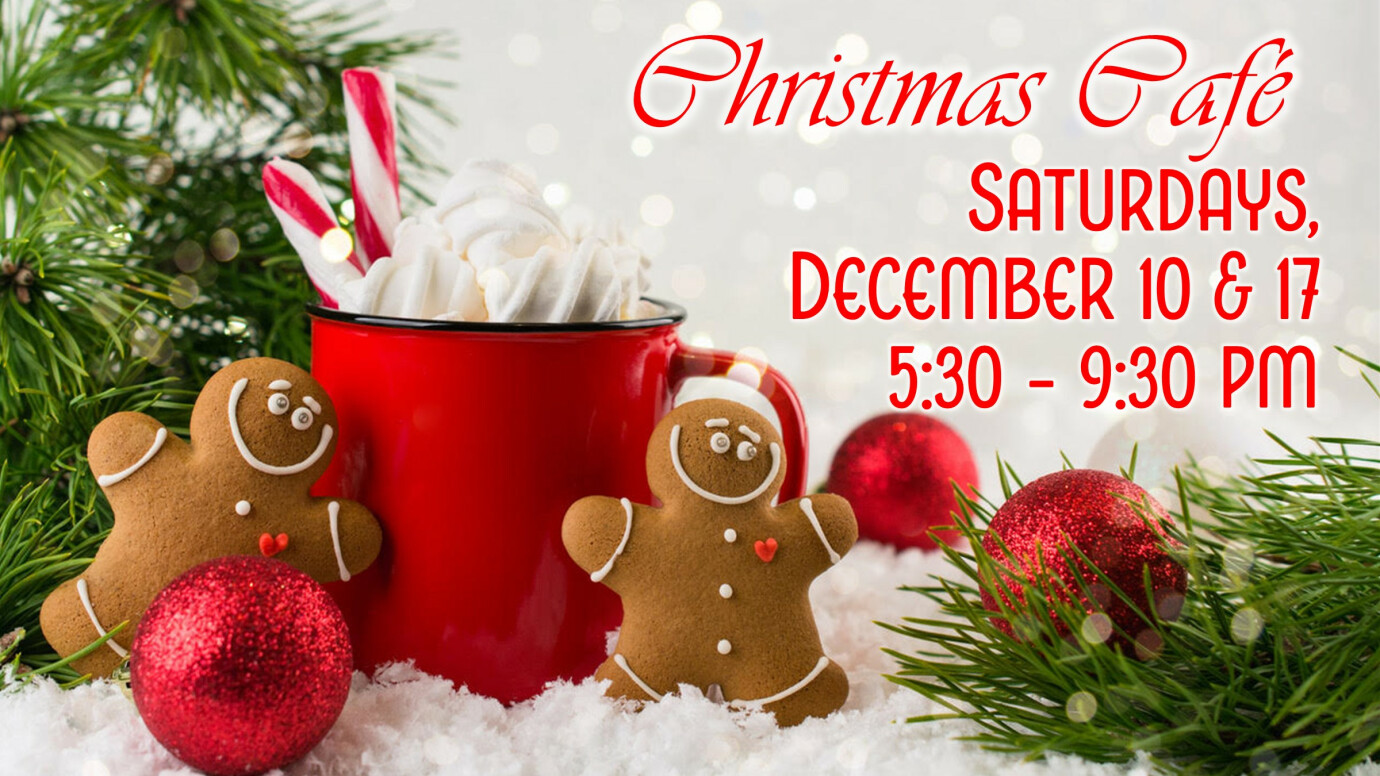 December 10, 2022 5:30 pm
December 10, 2022
Room: Cafe Area
Contact:
Christmas Cafe is BACK!
Saturdays, December 10 and 17, from 5:30 to 9:30 pm If you think CrossLife is pretty when decorated for Christmas, wait until you see it twinkle during our upcoming Christmas Cafes! We'll provide the festive atmosphere, you invite your friends or family to gather for board games, holiday music, and delicious drinks and treats. SATURDAYS (note day change from previous years) December 10 and 17, 5:30-9:30 pm

Invite a friend, a neighbor, or your small group!