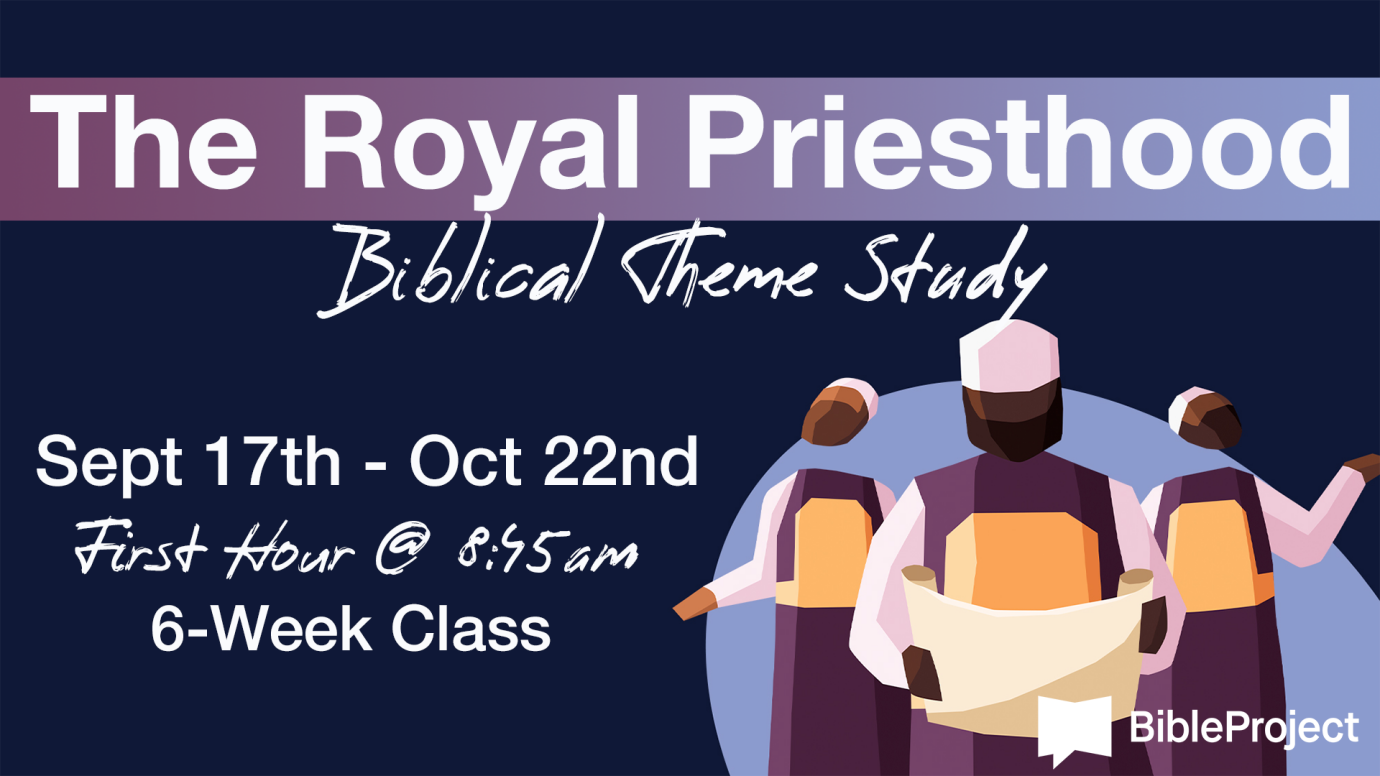 September 24, 2023 8:45 am
September 24, 2023
Contact:
Join us for 6-weeks during First Hour for a deep dive into the theme of The Royal Priesthood in the storyline of the Bible. This rich and significant theme has implications not only for how we read the bigger story of the Bible but also for how we understand both the mission and work of Jesus and our participation in it.

Each week's class will begin at 8:45 a.m. and feature teaching from Pastor Steve, Dr. Lance Higginbotham, and Pastor Brad.
Note: This class is not "closed" and is open for you to attend any week you can. While it would be helpful for you to attend every week, you'll be able to fully participate in any class you choose to attend.
"The Royal Priesthood are copyright 2021 by BibleProject and are available for viewing at www.bibleproject.com"