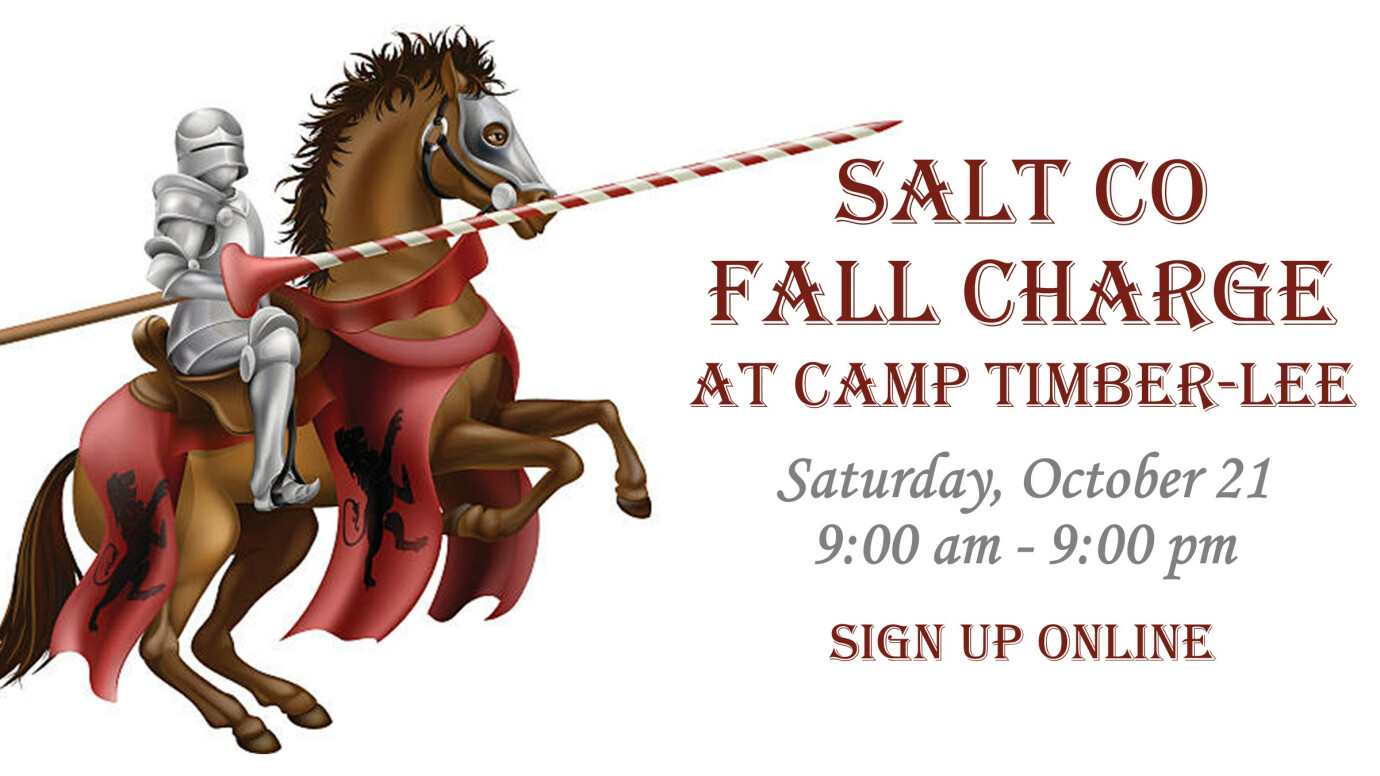 October 21, 2023 9:00 am
October 21, 2023
Cost: $35.00
Contact:
Ryan Johnson
| Email
Please sign up for Salt Co's (middle school youth group) Fall Charge at Camp Timber-lee in East Troy, WI, on Saturday, October 21, 2023. The group will leave at 9:00 am (eat breakfast before coming to church) and will return around 9:00 pm at night.

Deadline to sign up is September 30th - in order to confirm numbers with the camp. Cost is $35. This cost includes everything for the day - food (lunch and dinner), activities, transportation, etc.
More information in signup.