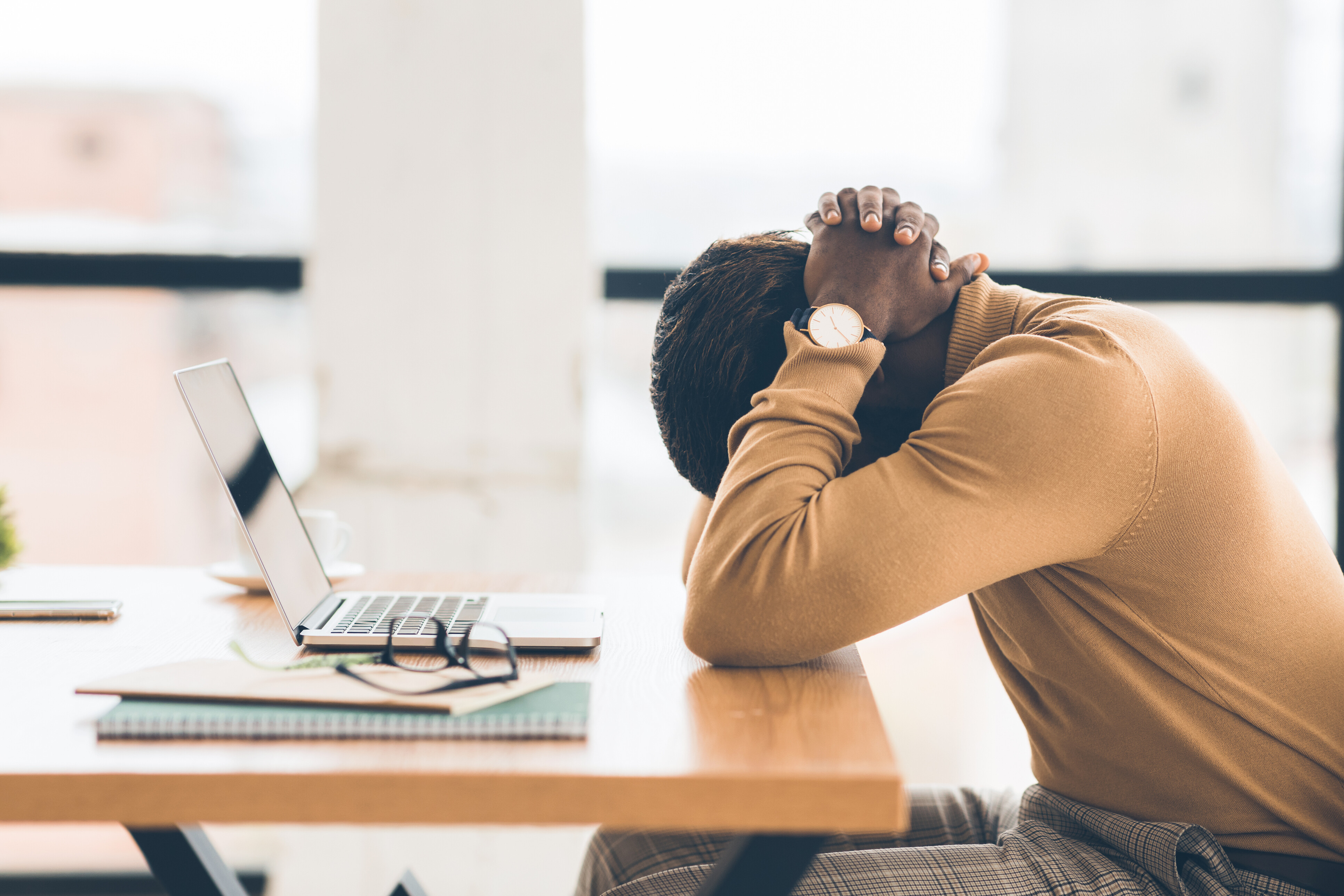 Is there a God who is worthy of our worship, our love, and our trust regardless of our circumstances? According to Pastor Bill Kynes, this is the most important question in all of life, and it's what the book of Job is all about. Bill, a recently retired EFCA pastor, and his son, Will, a fine Old Testament scholar, teamed up to write Wrestling with Job: Defiant Faith in the Face of Suffering (Inter-Varsity Press, 2022). In their book, Bill points out the question raised above is the question asked by the satanic accuser - "Does Job fear God for nothing?" (Job 1:9). Bill calls this "the cynic's taunt."
According to Bill, the cynic's taunt in the book of Job goes like this: "All this pious sanctity you see in your man Job—it's all a show, a pretense. He doesn't care about you, God, and your supposed glory and majesty. It's all about him, and how he reaps the benefits of all his religiosity—the sheep, the cattle, the camels, and all the rest. Take that away, and he will want nothing to do with you!" The question is whether Job's faith will survive the suffering he has so far escaped.
But that's also the question for us. Will our faith survive suffering? Bill points out that most of us are too sophisticated to swallow the prosperity gospel—the idea that if we have enough faith, we'll get all kinds of wealth. Yet, he says we have our own version of the prosperity gospel. We're tempted to fear God in order to get a "no-hassle" life—that is, "your best life now."
In Job 1-2, the main character—a man named Job—faces terrible suffering, including the death of his children. Yet, as Bill Kynes observes, there was no apparent justification for God to allow Job to be ruined like he was. And this, says Bill, is exactly what the book is about. "Can we hold on to God in faith, will we fear him, will we worship him even when our treatment seems a mysterious travesty of justice?"
The answer (spoiler alert) in Job 1-2 is yes, we can hold on to God in faith and worship him even in great suffering, because God is worthy of our worship regardless of what we are facing. Job's response to his suffering was to grieve (see Job 1:20) and yet to offer this confession in the midst of his grief: "The LORD gave and the LORD has taken away; may the name of the LORD be praised" (Job 1:21). Then, the writer adds: "In all this, Job did not sin by charging God with wrongdoing." Even after additional suffering, Job accepted his circumstances and "did not sin in what he said" (Job 2:10).
Bill Kynes draws this conclusion. "The praise, glory and honor that rightly belongs to God is somehow demonstrated and displayed when the faith of God's people is tested and found genuine. Such faith manifests the truth that God is worthy of worship. This is what the cynic can never understand, for the cynic denies the reality of a goodness that is unassailable, a beauty that cannot be spoiled, and a truth that stands forever. The cynic denies a God who is worthy of all praise, glory, and honor." In the rest of the book of Job, the question is whether Job will continue praising God even though his suffering doesn't make sense. And, as Bill Kynes points out, "the question that it raises is, will you?"
Shifting gears a bit, here is a great comment by Bruce Waltke on Proverbs 14:34. It's a good one to ponder as another election day approaches. "Ultimately a nation's exaltation depends on its piety and ethics, not on its political, military, and/or economic greatness. In its external affairs, a sinful nation among other things breaks treaties, propagandizes, lies, and bullies weaker nations. In its internal affairs it allows its judicial system to break down so that criminals and sluggards are rewarded and good citizens are overtaxed and intimidated." Waltke wrote this in 2004, long before the political divide of today.
This Sunday, November 6, Pastor Ryan will continue our series on The Life of Faith by preaching Genesis 20. I return home tomorrow after teaching a 4-day class to a group of pastors in the doctoral program at Western Seminary in Portland. Thanks for your prayers. Finally, on the family front, our grandson Kolby (10) has dreamed of playing the drums for several years. His grade school starts drummers (or percussionists) on the xylophone. So, he brought his xylophone home the other day. His mom told us that when she got home from work, he had it set up in the kitchen and promptly gave her a concert. He was so proud of it. I have a feeling we'll get a xylophone concert the next time we visit his house! Thanks as always for reading. I'll see you on Sunday.