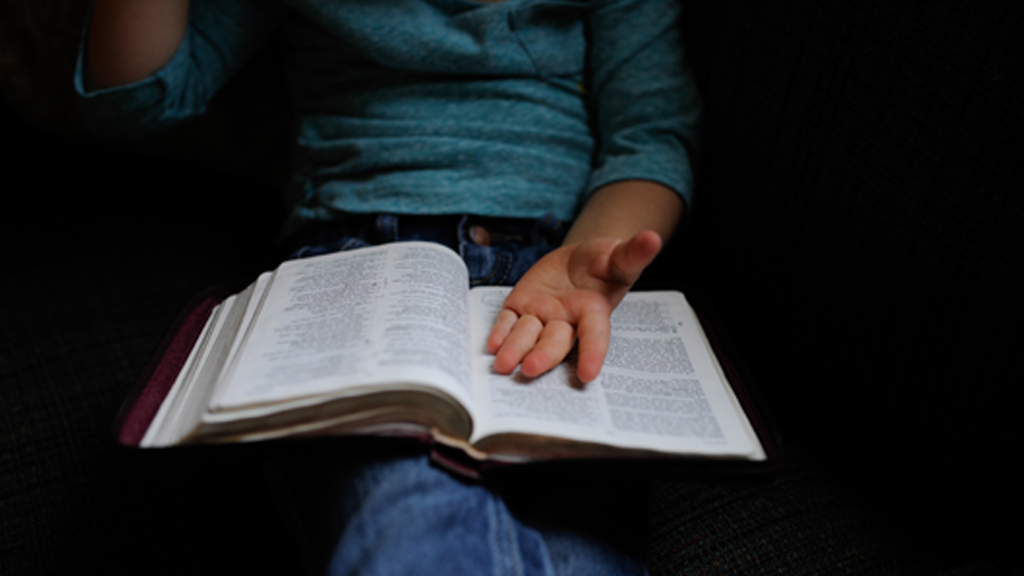 Most heresies about Jesus Christ grew out of attempts to solve alleged contradictions or problems. Instead, the solution ended up denying Jesus' deity (his existence as God) or his humanity. Today, another solution to some difficult issues ends up pitting what the Bible teaches against the way of Jesus. Earlier this week, a friend shared the following meme on social media (in the bullet points below).
Genocide is biblical. Loving your enemy is biblical. But only one is Christlike.
Slavery is biblical. Chain breaking is biblical. But only one is Christlike.
Patriarchy is biblical. Counter-cultural elevation of women is biblical. But only one is Christlike.
Retributive violence is biblical. Grace-filled restoration is biblical. But only one is Christlike.
Segregation is biblical. Unity is biblical. But only one is Christlike.
Christ transforms, not the Bible. Be wary of those who know one but not the other.
I'm sorry, but this is simply misguided! The notion is the Bible teaches genocide, slavery, patriarchy, retributive violence, and segregation alongside Christlike virtues. This implies the Bible contains contradictory ideas, and we need the wisdom to tell the difference between the wrong ones and the Christlike ones. I appreciate the attempt to deal with some of the difficult issues we run into as we read the Bible. But this "solution" creates more problems than it solves.
Briefly, the Bible does NOT teach the ideas contained in the first sentence of each set of statements. As we've seen in our study of Joshua, Scripture does not teach genocide. Yes, God called the nation of Israel to employ a one-time, limited strategy of driving the Canaanites out of the land. But this was not based on race but on wickedness. To be sure, it's hard to wrap our minds around this. But God showed grace to those Canaanites who turned to him in faith. Rahab is the prime example. Nor is slavery biblical. What Scripture says about slavery is an example of how God met people where they were at in their culture. He provided guidance to believers living in cultures where slavery was the norm. But the Bible lays the groundwork for its dismantling. In recent history, folks like William Wilberforce recognized this in their efforts to fight slavery.
The same is true about patriarchy. The Scriptures do not teach patriarchy; rather, they instruct believers how to live in patriarchal societies. Scripture is quite progressive (in the best sense of that word!) when you consider its overall teaching about women and compare it to the cultures of that time. Also, retributive violence is not biblical unless you're referring to that limited time in Israel's history when the nation was tasked with ridding the land of evildoers (as discussed above). Throughout Scripture, God makes the case that vengeance must be left with him. Segregation is not biblical either. Separation from evildoers is. God chose Israel to bless other nations and to be a light that would point them to himself.
The conclusion to this meme is especially troubling when it claims that "Christ transforms, not the Bible." Not true! Both Psalms 19 and 119 describe the way God's law transforms his people. 1 Thessalonians 2:13 affirms that the word of God "is indeed at work in you who believe." The truth is Christ transforms us through the Scriptures and through his Spirit. So be wary of those who know that one transforms (Christ) but not the other (Scripture). There is no need to pit the Bible against Christ.
Beginning on Sunday, June 19, we will move to one worship service for the summer. We will meet at 9:00 a.m., and this will be in effect through August 14. We hope this will give people who normally participate in different services a chance to meet and interact. This Sunday, May 22, I plan to preach Joshua 23. The title of the sermon is "What God Wants from Those who Lead His People." Then, we hope to see you at our congregational meeting at 6:00 p.m. We need a quorum of our members so we can vote on the slate of candidates presented by our Nominating Committee.
Finally, on the family front, my grandson Madden (5) has been trying to convince his cousin that the expression "Oh my gosh" is French. We wonder if he heard someone say that and then add, "Pardon my French." Or perhaps Madden is just making things up again. After all, he recently told his parents that the neighbors are moving to Florida (they are not). He also told his pre-school teacher he can't ride the train for his field trip because he gets sick on trains (he's never ridden a train). Alright, thanks for reading. Grace and peace to all of you.