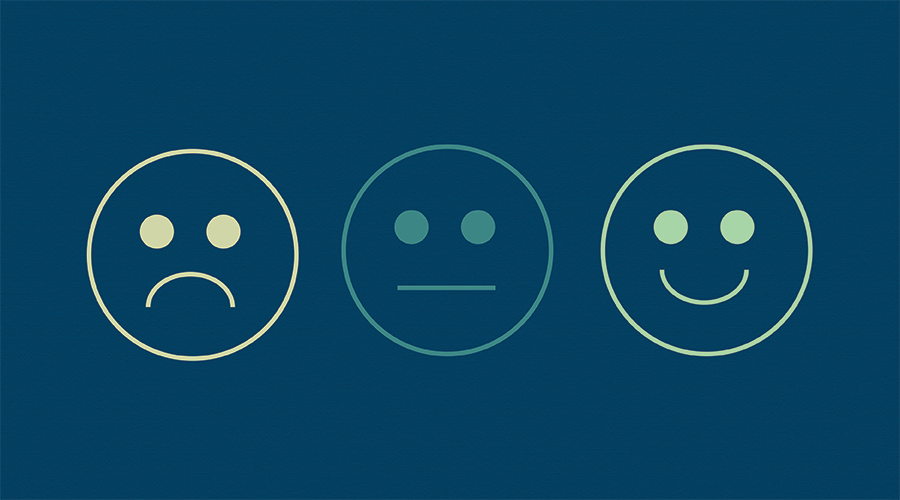 The more you love the church, the more discouraged you can get due to its failures and sins. It's easy to get cynical when you see how a major evangelical denomination is dealing with the fallout of covering up cases of sexual abuse and harassment. It's disheartening to watch believers who claim allegiance to the gospel become more passionate about politics than the gospel. It seems impossible to have productive conversations about racial issues without being labeled "woke" by one side or "racist" by the other.
Yes, it's a constant challenge to stay hopeful when we're discouraged by the bride of Christ—the church. It's easy to be disillusioned when the church lets us down or when we let the church down. Instead of forgiveness, we see bitterness or vengeance. Instead of sacrifice, we see self-interest. Instead of humility, we see pride. But if you think I'm writing today from a place of discouragement or despair, I'm not! Rather, I'd like to share three practices that have helped me stay hopeful rather than cynical.
First, when I'm tempted to get disillusioned and discouraged by the church, I remember what a mess the church was during the days of the apostles. Although there are some thrilling accounts of what the early church was like (see Acts 2:42-47), the Book of Acts and the New Testament letters paint a picture of a church that was inflicted with conflict, sexual immorality, favoritism, personal agendas, etc. Read the Corinthian letters and the letter to the Philippians. It's not that I take some kind perverse pleasure in knowing other churches were a hot mess too. Rather, it's clear God's work moves forward (see Philippians 1:6) even when God's people are struggling.
Second, when I'm tempted to get disillusioned and discouraged by the church, I express gratitude for what God has done and what God is doing in the church. That must be how the Apostle Paul stayed positive. He didn't view the churches he served in some kind of a pollyannaish way. He knew their struggles and sin. Yet he thanked God for them every time he remembered them (for example, see Philippians 1:3). Gratitude keeps us hopeful and positive, even when times are tough.
Third, when I'm tempted to get disillusioned and discouraged by the church, I keep my focus on Jesus, the Lord of the church. Although the church will let us down (because there are people like me in it!), Jesus never fails. Near the beginning of 2 Corinthians, a letter in which Paul defends himself against various complaints and charges from the Corinthian believers, he reminds them that "no matter how many promises God has made, they are 'Yes' in Christ." Other believers will let us down, but "Jesus Christ is the same yesterday, today, and forever" (Hebrews 13:8).
This Sunday, June 12, we will begin a three-week sermon series on Worship at Rest. This is actually the focus for quarter three of our year-long quest to grow in our commitment to "Worship and Glorify God." Quarter three runs from July through September. So, we're offering this sermon series now to prepare us for worshipping God through rest. For the next three Sundays, we will focus on Jesus' teaching and example to make sense of what it means to worship God at rest. I will begin the series this Sunday by preaching Mark 2:23-28. The title of the sermon is "Practicing Sabbath." Working through this text will also take us back to the Sabbath command in Exodus 20:8-11, and we will also look at several places in the Gospels where Jesus practiced solitude. If you want to read these passages in advance, they include Mark 1:35-36, Mark 6:30-32, Luke 4:42, and Luke 5:16.
Last week, my grandson Madden (5) asked his mom, Erin, the following question: "When everyone dies, will we start over in a new world?" Erin told me she was inwardly excited, thinking the conversation was going to go deeper. She explained to Madden those who believe in Jesus will live on a new earth and those who don't believe in Jesus will not. She was hoping Madden might ask more questions about believing in Jesus. Instead, he simply replied: "Mom, I think dad will have hair in the new world!" The deeper conversation will have to wait for another day. Thanks as always for reading. Grace and peace to all of you.