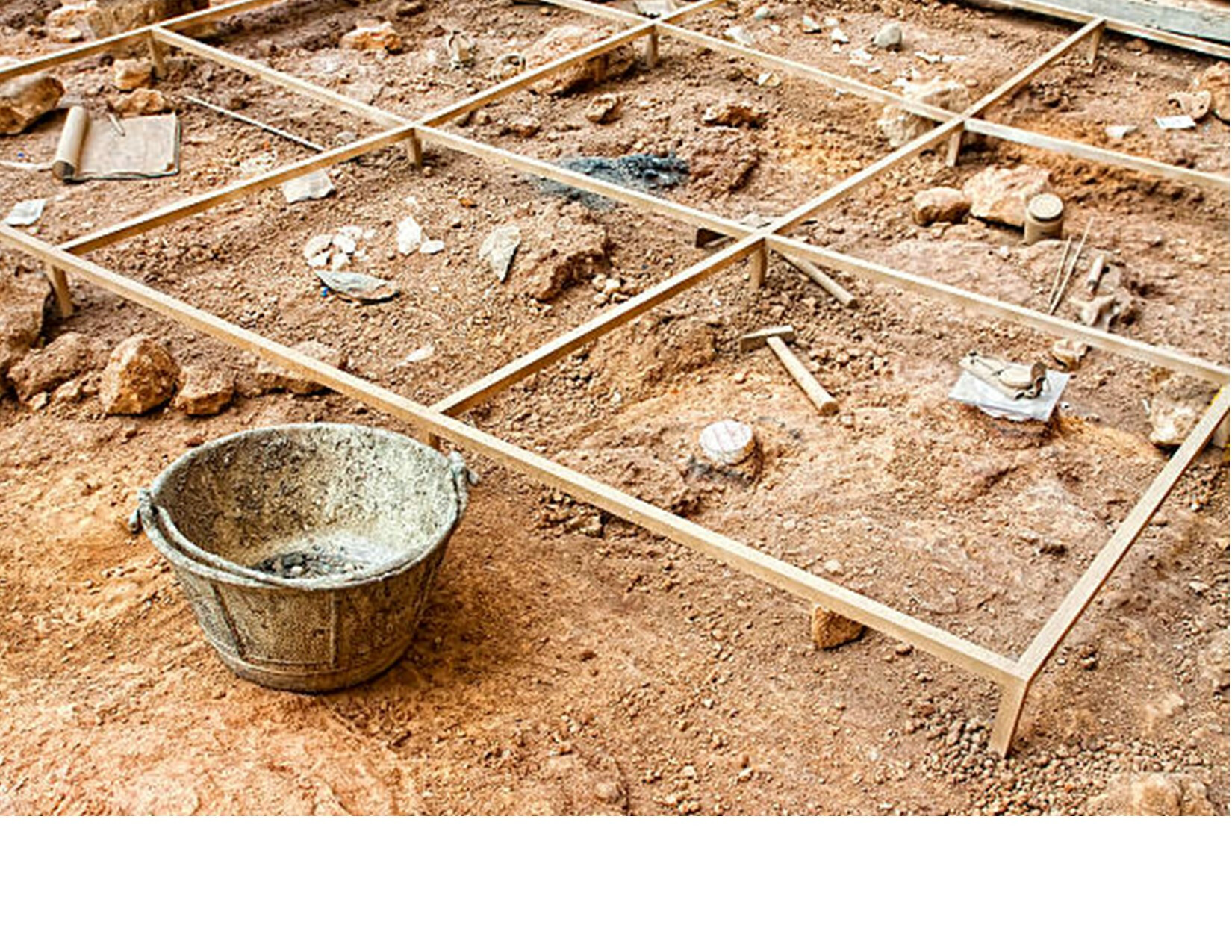 Recently, an archaeologist announced a significant discovery just north of Jerusalem. Some are calling it a "blockbuster archaeological find" that is "bigger than the Dead Sea Scrolls." In my opinion, that's too sensational. But if the find is legitimate, then I'd compare it to the Tel Dan Inscription that provided the first historical evidence outside the Bible for the existence of King David.
Dr. Scot Stripling, the Director of the Archaeological Studies Institute at The Bible Seminary in Katy, Texas, announced on March 24 of this year that his team had discovered a small, folded lead tablet on Mount Ebal in Israel. If that location sounds familiar, it's because we've encountered it in Joshua 8. After the victory at Ai, Joshua built an altar on Mount Ebal (8:30) and then read all the words of the law of Moses—both the blessings and the curses (8:34-35).
The small lead tablet found by Stripling dates back to 1500 to 1200 B.C. when the events in the Book of Joshua took place. Because the tablet was folded, the archaeologists used high tech scanners to decipher it. The words on this tablet are stunning. It reads: "Cursed, cursed, cursed – cursed by the God Yahweh. You will die cursed. Cursed you will surely die. Cursed by Yahweh – cursed, cursed, cursed."
If this find turns out to be authentic, then it will confirm what evangelicals have believed all along: that Israel was in the land of Canaan in the Late Bronze age when the events recorded in Joshua 8 took place. For theologically liberal scholars, this will "rewrite the history of the Bible" since they believe Israel entered and lived in Canaan much later.
But is this find genuine? Although everyone involved seems credible, it's important to take a deep breath. It takes time for other scholars to review and weigh in on finds like this. That's how we distinguish between fakes, forgeries, and authentic artifacts. Reportedly, the team will write up its findings for the review of other scholars later this year. Peter Williams, a Bible scholar I trust (I've recommended his little book, Can We Trust the Gospels?), offers a similar caution, and he says the find was not made in a "secure archaeological context." These processes take time, as they should.
If the find is legitimate, it's not likely to dissuade critics who disbelieve the accuracy and authority of Scripture. And if the find turns out to be fraudulent (meaning the archaeologists who acted with integrity found something that turned out to be planted), it won't harm the Christian faith one little bit. There's already plenty of verification for people and places and events recorded in the Scriptures. Besides, the truthfulness of Scripture rises and falls with the resurrection of Jesus. So, let's wait and see.
Two of our ministry staff members have reached major milestones in their ministries at CrossLife. As of yesterday, both Rick Chalupnik and Kristin Swanson have served our church family for 25 years! That kind of longevity is only possible because of God's faithfulness to them and their faithfulness to God. We will honor them on Sunday for reaching this milestone. Please congratulate them when you see them.
Remember that our elders and ministry staff will meet together this Saturday, June 4, for Vision Discernment Day. Please continue to pray that we will be sensitive to the leading of God's Spirit as we talk about what it will look like to accomplish our God-given mission in the future. Saturday is only the beginning of the conversation that will take place throughout the summer. But I'm excited to see where God takes us in this next chapter of our church's life and ministry. Thank you for your prayers.
This Sunday, June 5, Gary Mayes, will preach from the Book of Acts on "Church at the Crossroads." He will focus on what we can learn from the early church when they stood at moments needing God's clear direction. As you know, Gary is a former member of our church who has served as a pastor and most recently as director of an organization that equips churches to advance the gospel. He will be leading our Vision Discernment Day on Saturday.
Finally, I'm learning that my grandson Miles (7) is a practical young man. Recently, he lost a tooth and went to his mom and said: "Hey mom, since I don't believe in the tooth fairy, can you just give me my cash now?" Yes, why bother with the formalities of putting your tooth under your pillow! Thanks as always for reading. Grace and peace to all of you.