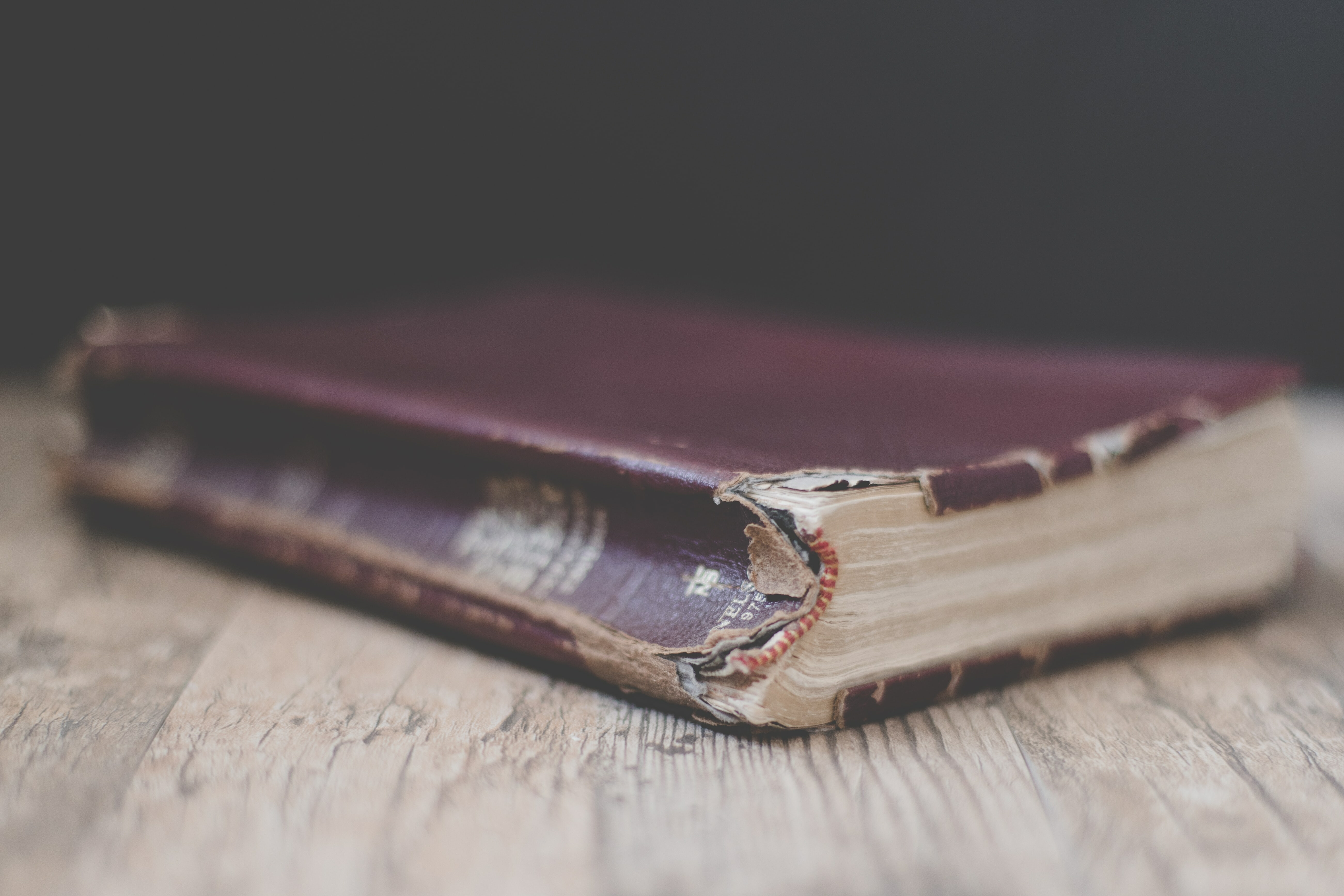 One of the books included in our staff's summer reading recommendations (see yesterday's 'Weekly Reminders and Notes') is How (Not) To Read the Bible by Dan Kimball. He begins by referring to an email from a university student who grew up in a Christian family and church, yet he left the faith. Surprisingly, this student's decision to become an atheist did not result from a bad experience with a church or youth ministry. Rather, he made his decision because he finally got around to reading the Bible. The student was troubled by how the Bible seemed to be anti-science, pro-violence, pro-slavery, etc.
The moral of the story is not to avoid reading the Bible. Rather, argues Kimball, we have to learn to read it correctly. That's why at CrossLife we constantly harp about paying attention to the surrounding verses—the context—when we read the Bible and following the writer's argument.
One of the most disturbing discoveries people make when reading the Bible thoroughly is it seems to condone slavery. For example, Exodus 21:7 gives some guidelines for a man who sells his daughter as a slave. Even the New Testament speaks about slavery without condemning it. Instead, it instructs slaves to obey their earthly masters (Ephesians 6:5; Titus 2:9). Here are a few insights from Kimball to help us make sense of what the Bible says about slavery.
First, God gave regulations to an existing condition people created. It's clear from statements like Exodus 21:16 and 1 Timothy 1:9-10 (take time to read them!) God did not create or condone slavery. Rather, in the Old Testament law, he gave instructions to regulate a preexisting way of life that was pervasive at the time. Kimball argues God worked "within the cultural framework of that time to begin a longer process of transformation that would lead to moving people out of slavery in any and every form."
Second, slavery in our culture is not the same as in the Bible. Now we have to be careful not to overstate this point. But Kimball is right that many slaves in ancient Israel sold themselves into slavery to escape poverty or to pay back a debt. That's probably what is going on in Exodus 21:7. Furthermore, slavery was not race-based. Kimball says in both ancient Israel and the time of the New Testament, "you would not typically notice a racial difference between those serving as slaves" - unlike the American colonies.
Third, in the New Testament, we see God moving the people away from slavery. Kimball says this about the Apostle Paul's letter to Philemon: "Paul stops short of explicitly ordering Philemon [a slave owner] to free Onesimus [a slave], but in every other way he implies it. He makes it clear that Onesimus should be treated as a brother in Christ and expresses a wish that Onesimus would have the freedom available to him to help in Paul's ministry." Furthermore, Galatians 3:28 affirms there is "neither slave nor free" because believers "are all one in Christ Jesus."
Finally, there are good reasons why Jesus and the Bible writers did not say, "End all slavery!" While the Bible doesn't specify these reasons, Kimball points out Jesus generally "did not focus on specific human laws or governments." Rather, "he addressed the desires and motives of the human heart." What we do find in the Bible is "the progression of instruction." The Old Testament provided "guidance to protect slaves and give them more dignity," while the New Testament declares "regardless of whether one is the slave or the one that slave serves, they are equals, brothers and sisters in Christ." Alright, if you want more help on this topic or others that people misread in the Scriptures, check out Kimball's book. You'll see this book and our other recommendations on display in the café area here at CrossLife.
This Sunday, June 19, is Father's Day, and I plan to continue our series on Worship at Rest with a sermon on Matthew 6:19-34 titled "Two Obstacles to Practicing Sabbath." Remember we begin our summer schedule this Sunday, so we will hold only one worship service at 9:00 a.m. Finally, on the family front, three of my grandsons and one granddaughter have discovered fishing. It's all they want to do. They each used money they had saved to buy fishing rods. Here is a public service announcement. If you are walking by the baseball fields at Butler Lake Park, watch out for flying lures! My grandson Miles (7) was upset the other day that he had to go to his baseball game at the park (and he loves baseball) because he wanted to fish. It didn't help that his oldest brother, Blake, caught seven fish during his game! Thanks as always for reading. Grace and peace to all of you.