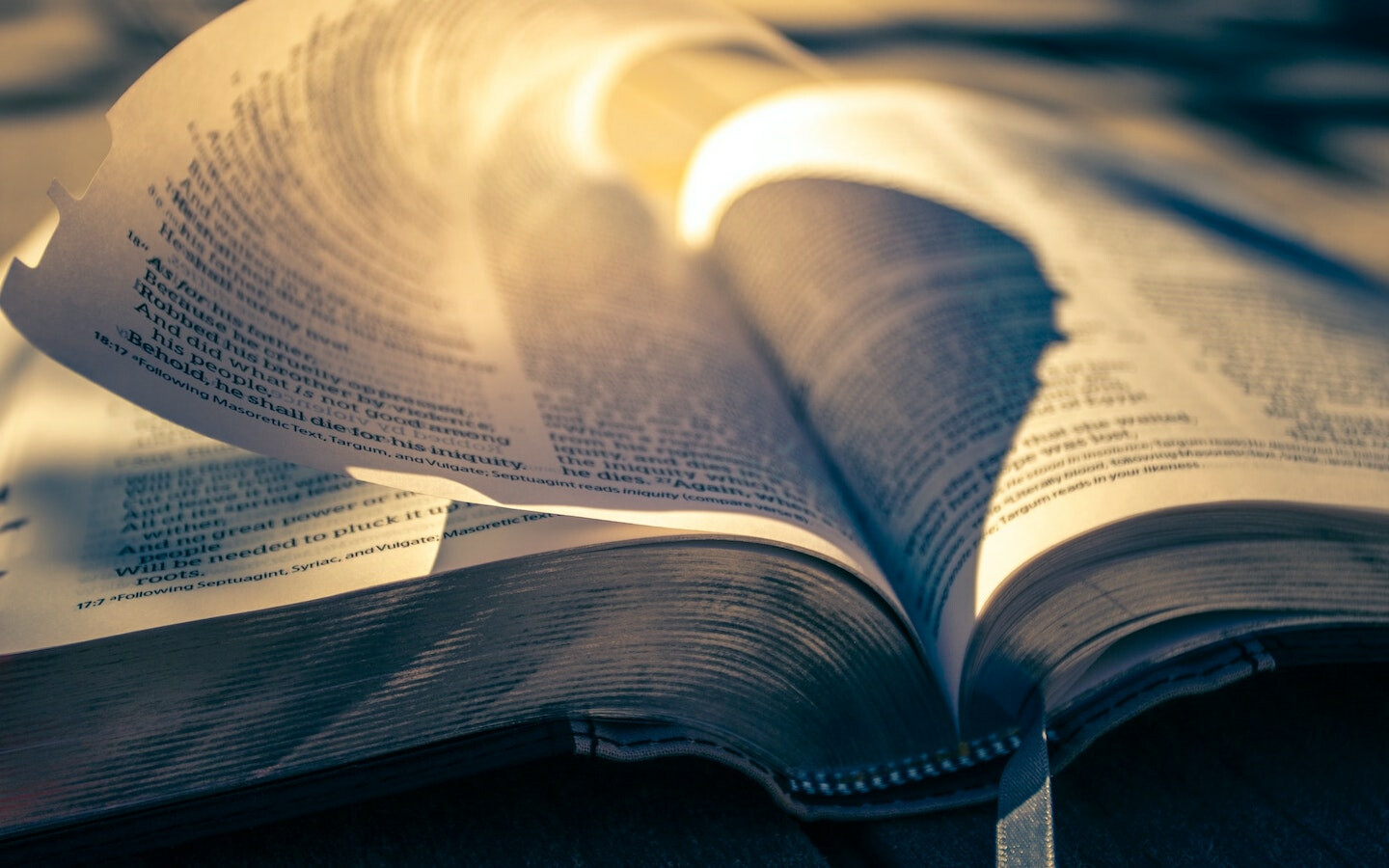 The Bible is a book about human flourishing. Jonathan Pennington makes this claim in his book, The Sermon on the Mount and Human Flourishing. He says that Scripture asks and answers the same question with which all religions and philosophies wrestle: How can people experience true and lasting happiness? The answer is found in believing in the Lord Jesus Christ and aligning our lives with him. When we love and obey him, we experience true and lasting happiness. It is no accident, he observes, that the opening and closing chapters of the Bible—Genesis 1-2 and Revelation 21-22—are "images of flourishing." They describe beautiful, nourishing, fertile places.
However, this seems to be at odds with the fact that the Bible is a book about God. Doesn't the idea that the Bible is a book about human flourishing minimize the "God-centeredness" that keeps God and his creatures in a proper relationship and distance? Besides, Jesus calls his followers to self-sacrifice (Mark 8:34-35), to cross-bearing (Matthew 10:38), and to the consideration of others as more important than themselves (Phil. 2:3-8).
So, doesn't an emphasis on human flourishing fail the "God-centeredness" test? Actually, the two ideas are compatible. The Bible is a book about God and about human flourishing. Pennington points out "every time Jesus calls people to sacrifice it is based on promises of future reward."
Even the motivation for Jesus' own suffering and sacrifice is the promise he will flourish. Hebrews 12:2 says this about Jesus, the author and perfecter of our faith: who for the joy that was set before him endured the cross, despising the shame, and is seated at the right hand of the throne of God. The key words here are "who for the joy that was set before him." This means Jesus was motivated by future glory—a life of flourishing as the king of kings.
We can only experience full flourishing when we are in a relationship with God through his Son, Jesus Christ. We can flourish now, tasting the blessings of righteousness, peace, and joy in the Holy Spirit (Rom. 14:17). Yes, this is available to us now in the midst of suffering in a broken world. But we will not experience full flourishing until Jesus returns and "God establishes completely his rule and reign."
Pennington summarizes this in such a compelling way: "As the church awaits the return of the risen Savior, the disciples of Jesus are invited into a way of being in the world that leads them into an experience of present-but-not-yet-full human flourishing, aligning them with the reason God created the world as the place of life and peace for his beloved creatures, and empowering them to be engaged in bringing flourishing to the world." That's our mission. Let's do it!
This Sunday, January 29, Pastor Rick will continue our sermon series on The Joy of Investing in God's Kingdom by preaching on "Investing our Relational Resources." The Scripture we will study includes John 13:34-35 and 17:20-23 as well as 1 Thessalonians 1:4-8 and 2:7b-8. Remember our congregational meeting is also this Sunday at 6:00 p.m. One of the main agenda items will be the explanation and approval of our budget. Tomorrow (Friday, January 27), you will receive an email from the church office with the proposed budget. It reflects the best-case scenario that was presented as one of three options at our congregational meeting in October. This is due to the strong financial finish at the end of 2022. We thank the Lord for his provision.
Finally, our granddaughter Halle turns 6 years old today. A couple weeks ago, we asked her what she wanted for her birthday. She replied: "A big box of pop." Translation: "A 12-pack of Sprite from Jewel." That's easy enough, so of course we complied. We knew Halle's parents would probably not give her this gift since they are strict about limiting her intake of soda pop or soft drink (or whatever you called it where you grew up). But this is where grandparents can bend the rules a bit. I suspect Halle may have to keep this gift hidden from her brothers. Thanks as always for reading. I'll see you on Sunday!