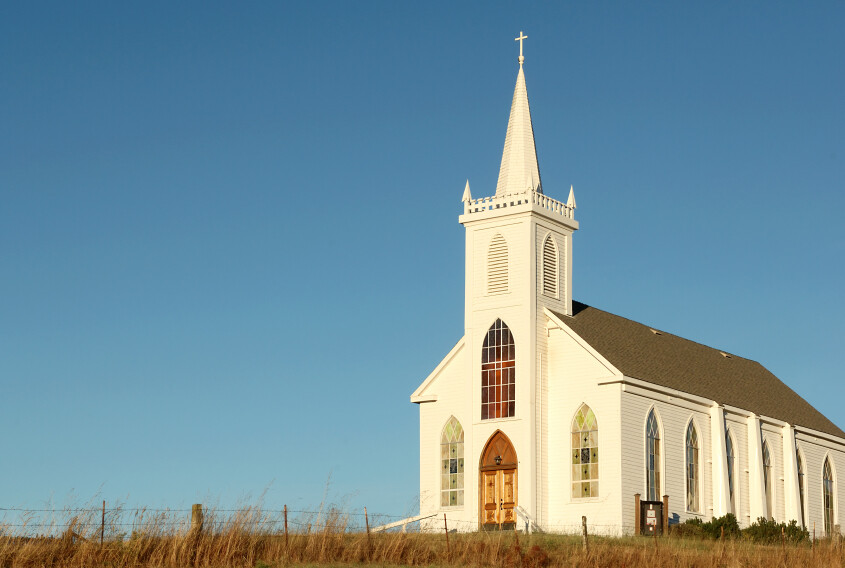 There are good reasons not to give up on the church. This is true even though the last few years have given us plenty of reasons to despair—not to mention the last few decades, the last few centuries, and the last two millennia. In the last few years, prominent and trusted Christian leaders have been exposed as abusers, bullies, and even sexual predators. Furthermore, the church in North America has had several failures exposed: racism, nationalism, misplaced trust (in politicians especially), and apathy. I'm sure, too, that you have your own unique experiences—whether here at CrossLife or at another church. These experiences may make you feel, "Why bother? There's not a lot of reason for hope."
If you feel this way, I understand. I can get quite discouraged about the state of the church in North America, too. I can get discouraged with Christian leaders, movements, and churches. And I can get discouraged with my own weakness and sin. But as I turn to Scripture, I find so much that gives me hope.
First, I remember Jesus' promise in Matthew 16:18: I will build my church, and the gates of Hades will not overcome it. The "gates of Hades" is a metaphor from the Old Testament for death (see Job 38:17; Psalms 9:13, 107:18; Isaiah 38:10). As R. T. France observes, death is "unable to swallow up the new community which Jesus is building. It will never be destroyed."
Second, I find great hope in a somewhat obscure little passage near the beginning of the Book of Acts. In Acts 1:15-26, the Apostle Peter initiates the selection of a twelfth apostle to replace Judas, the betrayer. I find the beginning of Peter's speech fascinating: "Brothers and sisters, the Scripture had to be fulfilled in which the Holy Spirit spoke long ago through David concerning Judas, who served as guide for those who arrested Jesus. He was one of our number and shared in our ministry" (Acts 1:16).
Patrick Schreiner makes a couple of key observations about Peter's statement and the entire account. He writes: "The witness of the church will move forward despite the devil's ploys." Then, he says: "The entire narrative is given to encourage the church that all of this tragic event is still part of the kingdom plan, no matter how bad it looks. Jesus was not wrong to choose Judas as a disciple; the betrayal and destruction were a necessary part of the divine design." It's clear that the story of Jesus building his church takes many sad twists and turns. Yet, it's all part of God's plan. While it is appropriate to grieve the condition of the church—whether the church around North America or a specific local church, we must never forget that Jesus' church is destined to succeed, not doomed to fail.
Finally, I find tremendous hope in the Apostle Paul's two letters to the Corinthians—especially 1 Corinthians. Whenever I lament the condition of the church and my part in it, I think about the church in ancient Corinth. What a disaster! It was full of rivalry, division, arrogance, sexual immorality (including a case of incest), and believers suing each other. Yet, the Apostle Paul did not give up on the church. He believed it could be salvaged. What it needed was to apply the gospel to its problems. The letter of 1 Corinthians begins with an extended meditation on the death of Christ (1:18-2:5) and an extended meditation on the resurrection of Christ (chapter 15). In between, he challenged the church to face its problems by applying the gospel.
Even when the church of Jesus Christ is at its worst, there is always reason for hope. The Father's plan is being carried out through the finished work of the Son in the power of the Spirit. It's too soon to give up.
This Sunday, January 15, I'm excited to continue our sermon series on The Joy of Investing in God's Kingdom by preaching on "Investing our Intellectual Resources." The Scriptures we will study include 1 Kings 4:29-34, 1 Peter 3:15, and Matthew 22:15-22.
Finally, my son-in-law Grant was reading Scripture to his boys last week before they went to bed. After he finished reading a passage and explaining it to them, he asked: "Do you have any questions?" My grandson Miles (6) responded in all seriousness: "Yes, I have a question. What are we doing tomorrow after school?" Uh, good question, but wrong category. That's often how it goes when working with our children. Yet God will honor our efforts. Thanks for reading. I'll see you on Sunday!