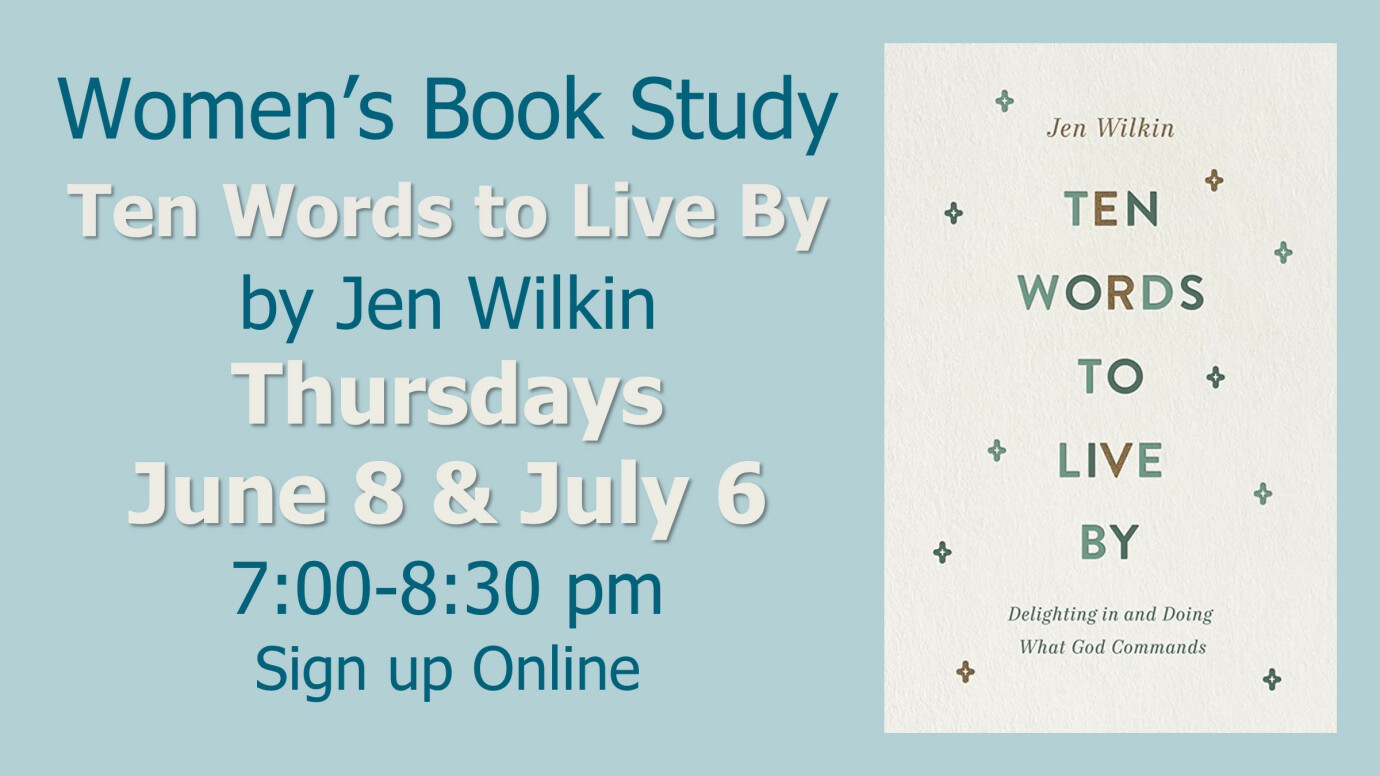 June 8, 2023 7:00 pm
June 8, 2023
Room: Cafe Area
Contact:
Join us to discuss the book Ten Words to Live By by Jen Wilkin on Thursday, June 8, 7:00 pm (read Introduction - Chapter 5) AND / OR Thursday, July 6, 7:00 pm (read Chapter 6 - Conclusion).
Everyone will need to order their own book.
Order your book from Amazon, Lifeway, or Christianbook.com.

Sign up for planning purposes.